In Real Life:
I'm woefully behind on

#CloudAtlasAlong

, so please forgive me. Life happens, and it's okay… hoping to get caught up this week!
Work has been so crazy, and I'm looking forward to the natural break in my schedule coming up, which starts on Tuesday.
This week, the hubs and I will be celebrating our 4 year anniversary! We have been doing the whole "traditional gifts" thing, but have decided to forgo gifts this year. We're not huge gift people, and often skip birthday and Christmas gifts in lieu of just doing something fun together.
In Case You Missed It:
Currently (Still) Reading:
Cloud Atlas, by David Mitchell
I've decided I'm not letting myself start another book until I'm caught up on this baby! I'm still really enjoying it, and just need to focus, instead of reading 50 things, well okay 3, at once! Anticipate some #CloudAtlasAlong posts this week!
Currently (Still) Listening: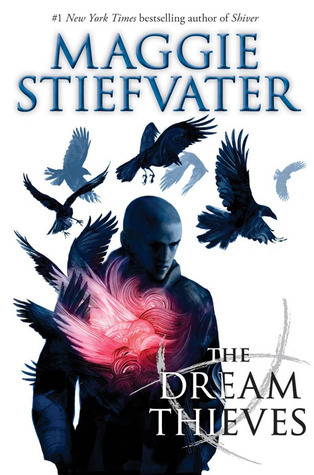 The Dream Thieves, by Maggie Stiefvater
I'm addicted, send help. I cleaned my whole house yesterday, essentially just so I could listen to this. And, well, because it was dirty. I LOVE the characters SO MUCH, and while I can see where the plot breaks down a little, I honestly just don't even care that much.
Just Watched:
Pitch Perfect (2012)

I have no idea what took me so long to watch this, as I love these kind of movies. And, it was great – in the way that these kind of movies are great. You know what I mean? I then fell down an Anna Kendrick rabbit hole, and thanks to my bestie discovered this amazingness, which gives me life.
What are you most looking forward to this week? Read anything particularly good lately? Have you watched Pitch Perfect, and now want to download the soundtrack? No, just me? Alright then.