In Real Life:
This past week, it was the hubs and my 4 year wedding anniversary! We went out to dinner to a pasta place, where the food was good, and the service was terrible. We still had a lovely time!
Yesterday was the

Readathon

for all of you (so jelly!), but was my younger sister's wedding for me! I had SO MUCH fun (probably too much)! So happy for her, and wish her the very best.
The kind louloureads nominated my blog for the Liebster Award! If interested, check out my answers in the comments section of her post here.
 In Case You Missed It:
Currently Reading:
Cloud Atlas, by David Mitchell
Blah, blah, blah, insert here a sililoquey on how I'm so behind and will catch up. At least everyone else seems to be behind with me, so I'm in good company. In talking with Kerry, I think she hit it on the head when she said it's a book that needs larger chunks of devoted time versus short snippets of reading here and there. Thus, my downfall.
Currently Listening: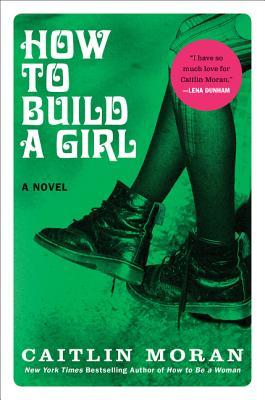 How to Build a Girl, by Caitlin Moran
I've heard some pretty great things about this, and it's been on my list for awhile. Many people I trust have thrown 4 and 5 star ratings at this, so hopes are high!
What was the best thing that happened to you last week? How did your readathon-ing go?