I feel like I've had a slow reading month so far, but I think that's just how I'm FEELING, and not necessarily a reality. I'm almost finished with two additional books, but they'll have to wait for the end of the month to be showcased.
We Should All Be Feminists, by Chimamanda Ngozi Adichie (2014)
Uuuhhhh SO GOOD. I first watched the TED Talks video here, and then just had to run out and read the text version to highlight/underline all the brilliance like a crazy woman. I'd been wanting to get to this for awhile, but the ladies at The Socratic Salon pushed me over, with announcing it would be up soon for discussion. This is something EVERYONE should read. [5/5 stars]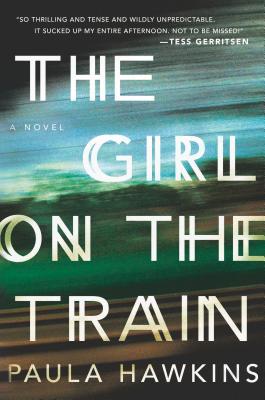 The Girl on the Train, by Paula Hawkins (2015)
I kind of feel like this whole unlikable-unreliable-female-protagonist-thriller-mystery thing is getting a wee bit overdone. Don't get me wrong, this was good enough, and held my interest overall, but I don't exactly get all the crazy, record-breaking hype this has gotten. I was expecting something bigger, and was left feeling a wee bit deflated. [3.5/5 stars]
   The Children's Crusade, by Ann Packer (2015)
Family saga, taking place over several generations, tipping off in 1950's California. I posted a full review earlier this week, which you can find here. Overall, I really enjoyed this story, and loved the characters. [4/5 stars]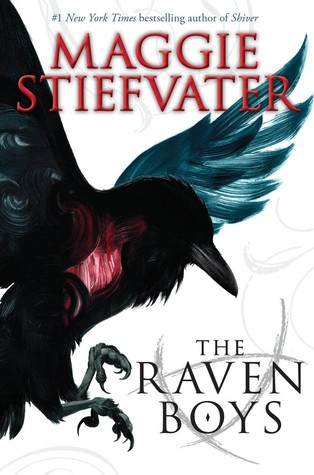 The Raven Boys, by Maggie Stiefvater (2012)
Yeah, so I really like Maggie Stiefvater. I've heard great things about this series, even from people who don't routinely read a lot of YA literature. I concur – it's good. This is the first book in the Raven Cycle series, of which the fourth and final installment is due out later this year. I went into this not really knowing anything of the synopsis, so I won't say too much because it's better that way. So there's this girl, named Blue, who lives with a bunch of psychics, although she's not gifted with clairvoyance herself. She meets this group of boys, who attend a prestigious boarding school in her home town, who are on the hunt for something of the occult brand. As soon as I finished this, I immediately started listening to the second book, if that tells you anything. [4/5 stars]
So that's it for now folks! What's the best book you've read so far this month? As an aside, my #CloudAtlasAlong week 3 post is going to go up a bit late this week due to some stuff… Like Friday or Saturday probably!