This has been kind of a slumpy reading month for me. I mean, I still read 5 books and listened to 3 audiobooks, but still… I sort of sucked it up at the group reading projects this month, having completely fallen off the band wagon for #YearOfCosmere. I will get back to Brandon Sanderson's works eventually, as I loved Mistborn, but I'm just not into it right now.
Additionally, I began feeling all the self inflicted pressure to power read Cloud Atlas, and it's just been super slow going. There are parts I'm LOVING, and other parts are proving to be more challenging. Obviously, I haven't finished it yet, and am dreadfully behind on the readalong… so am just going to extend it into May, and will (maybe) post on sections when I get to them, and for sure do a full review once I'm done. I don't think anyone else – except this lovely (as far as I can tell) – has finished it either… so it's allllll good. Right, guys?
In case you missed my What I Read (So Far) In April post, you can find it here where I discuss the books I read earlier this month, shown below.
Now on to the rest of the month!
BOOKS:
  Our Endless Numbered Days, by Claire Fuller (2015)
I did a non-spoiler book review on this gem earlier this week, which you can re-visit here. In short, Peggy is a young girl who is secreted away by her father to live in an isolated cabin in the woods, after telling her everyone else in the world has died. [4.5/5 stars]
   The Life and Death of Sophie Stark, by Anna North (2015)
Sophie Stark is a girl whose story we follow from late high school, up through adulthood. She is not your typical character, and does not live her life according to anyone's plan but her own. Overall, this book was a fine enough read, but didn't blow me away. A more in depth review to come in a few weeks closer to its release date. [3/5 stars].
AUDIOBOOKS: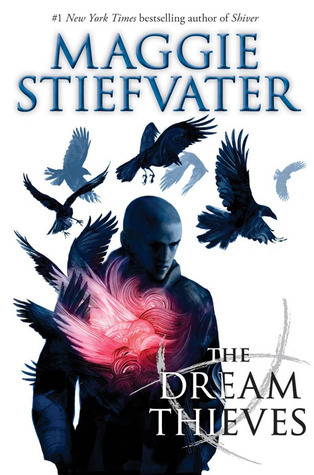 The Dream Thieves, by Maggie Stiefvater (2013)
I fell into a Raven Cycle series rabbit hole and set up camp. This is the second book, and is easily my favorite of the series so far. The story revolves around a girl named Blue, who comes from a family of psychics, but is not gifted with visions herself. She does, however, with only a touch, strengthen others' powers/gifts/whatever. She befriends this group of prep school boys, who have been on the hunt for an old lost king who will grant a wish to the finder. I don't want to say say too much, but some excellent character development happens in this book, particularly with Ronan, who is undoubtedly my favorite character. It's a hard distinction though, because they're all so great! [4.5/5 stars]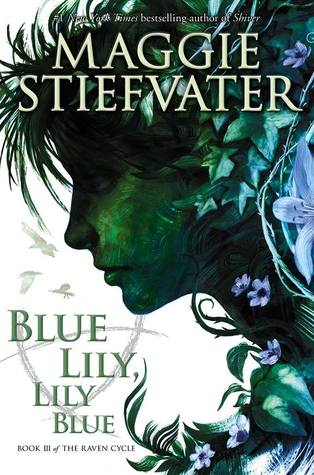 Blue Lily, Lily Blue, by Maggie Stiefvater (2014)
Keeping along the same marathoning streak, this is book three of the Raven Cycle series. This installment has all the feels, and all the shipping (but I won't say of what pairs – yes, plural). A word on the audiobook narrator – at first he (Will Patton) really bothered me, most specifically because I didn't like a male voice for Blue's POV chapters. But I pretty quickly got over this. I especially love the way he does Ronan's voice, and makes him all brooding like, which in turn (almost) makes up for the bit-too-much of somewhat random singing in this one. This series is super addicting, and I couldn't even believe I needed to wait until September for the last book, and now, just this week, the horrible news has come out that the book release is being pushed to FEBRUARY 2016!!! I just can't even. [4/5 stars]
How did April treat you, reading or otherwise? Any #CloudAtlasAlong peeps hanging in there with me?