6 Degrees of Separation is a meme invented by Annabel Smith and Emma Chapman. A different book is chosen each month, and then you link six additional books in a chain based on various connections of your choosing. Sounds fun, right?!
May's chain kicks off with Elizabeth is Missing, which I haven't read. My extensive research revealed this is Emma Healey's debut novel. Another debut novel I read and loved last month was Our Endless Numbered Days.
Our Endless Numbered Days  is a stunning debut novel about a young girl, named Penny, who is stolen away by her father to a secluded cabin in the woods where they live for several years, after him telling her every one else in the world has died. Penny has some messed up parents – as does Mac, the fiesty red-head from Nora Roberts' Bride Quartet series.
Nothing but high-brow literature here, folks! Honestly though, I've read nothing else by Nora Roberts, but for some reason this series just does it for me. Each book follows a different member of an all-female friend group, who also run a wedding business together. This group includes a photographer, florist, baker, and planner. What is the one group member missing, you ask? But, a DJ, playing everyone's favorite songs! (Wow, am I reaching here).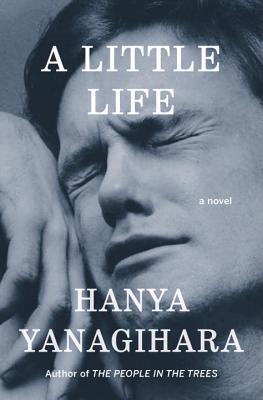 A song that comes to mind (although, can't say I've ever heard it at a wedding) is "Hey, Jude." Jude, of course, reminds me of the main protagonist of A Little Life, which I'm about 100 pages into at this point, so NO SPOILERS! I've heard this book is fixing to make me cry… A LOT…
I'm not a big crier, in general, but the last book I can remember making me well up a bit is The Time Traveler's Wife. I have vivid memories of my then-boyfriend-now-husband waiting for me to finish this book before going to a movie, and him being flabbergasted by my tears. Although, now, I can't remember anything at all about this time travel book….
Another book revolving around time travel is Outlander, in which honeymooner Claire touches a rock (or something), and gets thrown back in time and falls for Jaime, a Scottish warrior, and has some sexy times.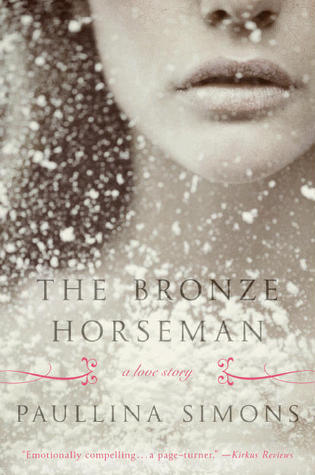 Another first-book-in-a-series-that-had-a-lot-of-sex-but-just-didn't-do-it-for-me, and thus, I won't be be continuing on with the series anytime soon is The Bronze Horseman. This book involves Tatiana, and her forbidden love for Alexander, set against the backdrop of WWII, in Leningrad, Russia.
Can't say this is the best chain I've ever done, but what can a gal do, sometimes ya just don't got it. My chain links, as follows: Debut > Messed Up Parents > Songs > Crying > Time Travel > Um, Sexy Times? OR wait, First-In-A-Series-I-Won't-Continue.
Check out Annabel's chain 

here

, and Emma's chain 

here

. Link yours in the comments below, so I can take a looksie!