In Real Life:
This week has been dominated by a horrible chest cold – complain, complain, grumble, grumble – ok, moving on.
I returned to the "classroom" for some trauma training this week, and it made me realize I'm really not very good at sitting still and listening to lectures for two days straight. I need to be busy and moving around – so I guess I chose the right profession (a.k.a. a non-desk job).
Thanks to

this post

 from the amazing Ashley @ Nose Graze, I beefed up my "About Me" page – it's up above if you care to check it out!
In Case You Missed It:
Currently Reading: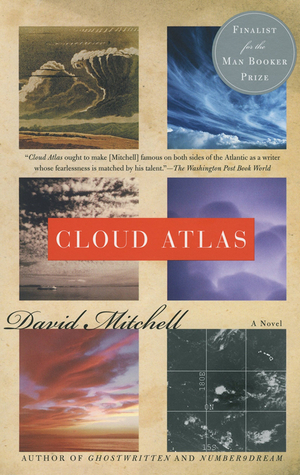 Cloud Atlas, by David Mitchell
The first two sections were, albeit confusing, but just a teaser, and I'm excited to keep reading. Stay tuned for a breakdown of sections 3 & 4 later this week! Also, it's not too late to join #CloudAtlasAlong – details here.
The Children's Crusade, by Ann Packer
Haven't cracked this baby open yet, but it's next up on the docket. I'm pretty sure it's a family saga which takes place over several decades, which is a trigger synopsis for me – meaning, I want to read it.
Currently Listening: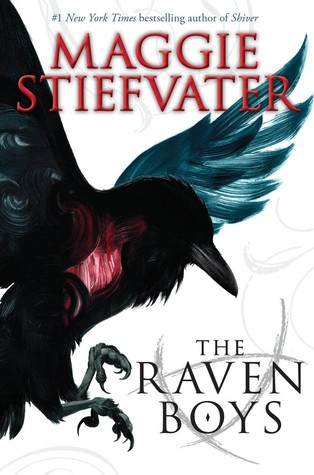 The Raven Boys, by Maggie Stiefvater
I've determined I really enjoy listening to YA books in audio format, and I've been wanting to get to the Raven Cycle series for awhile now. The narrator bugs me a little, but I'm getting used to him and his southern drawl that comes and goes.
Currently Watching:
Pretty Little Liars (Season 5)
I admittedly LOVEEEEE this show, but am several episodes behind. I've been trying to catch up this week, so if you know who "A" is…. PLEASE DON'T SPOIL ME! I want to painfully draw out the suspense until the end of time… oh wait… Also, Lucy Hale has some strong eyebrow game.
Do ya'll have "trigger words" or "trigger synopses" that make you immediately want to read that book? Another one of mine is when a book or character is described as "dark and twisty" – I'm sick like that. I'd love to hear about yours!!!