Sometimes I either don't feel up to, or don't feel like I have enough to say about a book to do a full blown review. That was the case in several of this year's Tournament selections, so I thought I'd do another round-up of mini reviews. This is also kind of a house cleaning post, as we are nearing the conclusion of Tournament of Books 2015.
   Dept. of Speculation, by Jenny Offill
This is a novel, written in the form of letters, documenting the story of a marriage gone south. It's a perfectly fine read, and I think would be the perfect thing to enjoy in a sitting or two between bigger books as a palate cleanser. It's not overly amazing, or remarkably memorable, and really I could take it or leave it. With that being said, others have really loved it, so maybe it's just me. It does have some exceptional lines in it, such as: "If you are tired of everything you possess, imagine that you have lost all these things." If interested, I would definitely borrow, don't buy. HOWEVER, I think I'm going to give it a re-read, as it's up and coming for The Socratic Salon. Since it's so short, it won't be a huge commitment. [2.5/5 stars]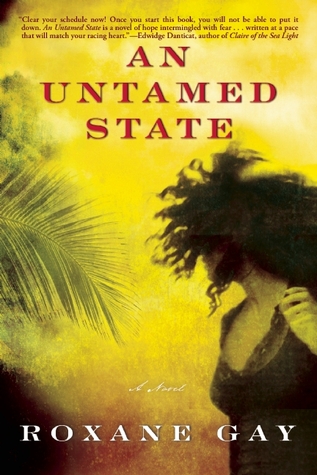 An Untamed State, by Roxane Gay
This is a survival story, of a woman who returns to her birth country Haiti, is kidnapped and held ransom for nearly two weeks. Now that I've had some time away from this book, I feel better able to pull together coherent sentences, rather than the: "this book… whoa" you got from me in my February Mid-Month Wrap-Up. The story is told in alternating chapters including flashbacks from her past, time held in captivity, and time following captivity, that creates this push and pull of the story that is highly effective. Both the time in captivity, and the time after are emotional, harrowing, and gut-wrenching, and the back and forth of the chapters allows the reader to feel a sense of relief and release from time to time, that is certainly needed in the reading of this book. Knowing that Roxane Gay is a survivor of sexual assault herself, makes this hit even closer to home, when reading her vivid descriptions of the abuse the main character endures. This book wasn't perfect, and had plenty of flaws, but is still an important read. I would recommend this across the board, if you are able to handle the content. [4/5 stars].
   Redeployment, by Phil Klay
Winner of the National Book Award, Redeployment is a collection of short stories involving the war in Iraq. I will start by saying this is an important book, and think it is definitely worth a read. One struggle in reading it for me, as a civilian, was all the acronyms and military jargon, especially in the first few stories. For example: "EOD handled the bombs. SSTP treated the wounds. PRP processed the bodies. The 08s fired DPICM. The MAW provided CAS. The 03s patrolled the MSRs. Me and the PFC handled the money." Um, what? It gives me good insight into how people must feel around those of us who work in the medical field! [3/5 stars]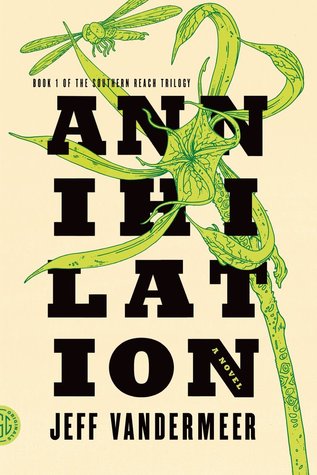 Annihilation, by Jeff VanderMeer
Annihilation is the first book in the Southern Reach trilogy, about about a group of women researchers who enter the mysterious and isolated world of Area X. This book started out okay enough for me, and I was intrigued to see where the story would go. There were vivid and detailed descriptions (maybe too much so) of the world of Area X, that created quite the nerve-wracking atmosphere. However, for such a short book, I became completely bored and by the end, didn't give two hoots what was down in that hole. I will say I did appreciate it involved a group of all women, so when danger was abound we could avoid the whole damsel-in-distress-trope situation. Needless to say, I will not be continuing on with the trilogy. You should still give it a go if you find the premise interesting, because I know a lot of readers loved, or at least liked, it. [2/5 stars]
   Everything I Never Told You, by Celeste Ng
You might remember this was one of my favorite reads of 2014, but in case you don't, I'm going to plagiarize my January self, and re-post my thoughts here: [4/5 stars]
This book has one of the best first lines I've ever read – and I have a thing for first lines in books.  "Lydia is dead. But they don't know this yet."  This is a story about a family and the the mysterious death of a favorite child, named Lydia.  This book was written in a way that moved seamlessly between several different perspectives, as well as time before and after Lydia's death.  The story builds and builds, and slowly unravels from all perspectives and timelines in such a great way.
Hope you enjoyed this little round-up. Do you ever have books you just don't feel up to doing a full review? How do you handle that?