In Real Life:
Daylight Savings kicked my butt this year.
The Tournament started this week with a bang! I decided to do weekly posts including all my feels about the Tournament as it progresses on Saturdays of each week this month!
I came home from work on Monday morning, and was surprised with "just because" flowers and a thoughtful note from the husband… He's a keeper, for sure!
My little 'ole blog was nominated for the Sisterhood of the World Bloggers Award by

Backlist Books

, as well as the Liebster Award, by Julianne at

Outlandish Lit

. Thanks for thinking of me, ladies!!!
And lastly, guys…. it was like 60 degrees this weekend. What, the what!?!
Oh, WAIT – lastly for real this time, April over at 

The Steadfast Reader

and I got to talking, and we will be hosting a read-along next month for Cloud Atlas, by David Mitchell! So mark your calendars and add it to your April TBR pile, because it's going to be jolly good fun!
In Case You Missed It:
Currently Reading:
Hausfrau, by Jill Alexander Essbaum
SO excited to really dig into this, even though I've started to hear a few grumblings that maybe it isn't living up to the hype. On the flip side, I've also heard rave reviews, and I'm just in the mood for this kind of book. So, it's happening.
Almost Famous Women, by Megan Mayhew Bergman
Started this as a buddy read with a new blogger friend over at Backlist Books, and am excited to chat over the next week or so about this short story collection. Only one story in so far, so too early to tell!
Currently Listening: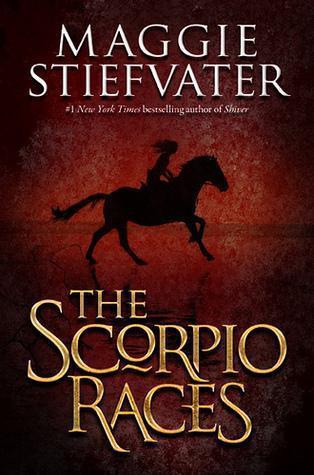 The Scorpio Races, by Maggie Steifvater
Oops, I got distracted again – look, something shiny! So I'm back to this, which I honestly and truly am enjoying, it's just taking awhile! I don't have any more holds on any audiobooks at the library, so I should finally be able to make it all the way through!
Currently Watching:
House of Cards (Season 3)
This show. Only a few episodes in, but man I love Kevin Spacey in this role. I'm hoping for some more personal intrigue as things progress. What I've really liked about this show in the past is the balance of personal and political plot lines.
What did ya'll do this weekend? Any fun things on the horizon?