I work a lot this weekend, so I'm not overly hopeful regarding the amount of reading I'll be getting done. Most likely just a few minutes here, and a few pages there. Such a bummer because #FlashReadathon is going down this weekend, and I could go for some of that!
On a positive note, I have a lovely lunch planned on Saturday with the hubs and my in-laws at a delicious little place, that has become a new favorite!
Currently reading…
   The Paying Guests, by Sarah Waters
I'm only about 100 pages in, and so far it's enjoyable and easy to read. I'm hoping for some more character development and depth as it continues.
   Redeployment, by Phil Klay
Still reading this! I've just been reading a few stories per day, and am almost done, which is good because it's due back to the library tomorrow! Some stories are better than others, but isn't that always the way with short story collections.
I think these two will be the last Tournament books I get to, which will put me at 11-1/2 read out of the 16 books! (I gave up on A Brave Man Seven Storeys Tall). Can't wait for the discussions to start next week!
Currently listening…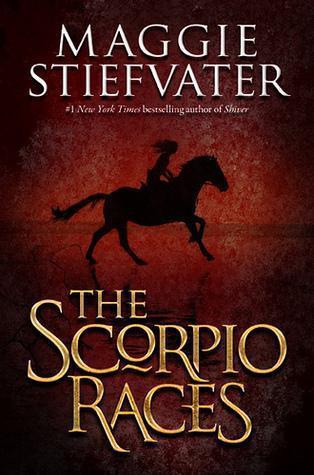 The Scorpio Races, by Maggie Stiefvater
I've been trying to get through listening to this for weeks! I'm already a ways into it, but other audiobooks I had on hold kept sneaking up and taking precedence. I'm enjoying it so far, and like the alternating male and female narrators for the the two different perspectives.
What have you been reading and loving lately? Any Milwaukeeans in the house?