First off, I want to say thank you to April at The Steadfast Reader and Monika at A Lovely Bookshelf, who both kindly mentioned my little 'ole blog this month, here and here. It means a lot to me, especially as a new blogger! So if you're here from over there, thanks for taking the time, and welcome!
Broken record anyone… guess what I'll be reading? Yup, sure enough, more Tournament of Books reading! Stay tuned for my brackets predictions later this week! Reading down to the wire here… was hoping I'd be farther along, but I didn't get as much reading done in February as I had anticipated or hoped.  What can a girl do? So far I've read 8 of the 16 short-listed books, so I still have some work to do, and have admitted some degree of defeat, knowing I just won't be able to get to all of them. Additionally, I do have two non-ToB books I will be reading this month as well, so let's start with those.
   Lucky Us, by Amy Bloom
This is my in real life work book/wine club pick this month.  It's pretty short, and I'm already a little bit into this on audio, and it's only okay for me so far. It has pretty mixed reviews, but we'll see what I think in the end. It takes place in the 1940s and centers around two girls who leave their home, and are looking for fame.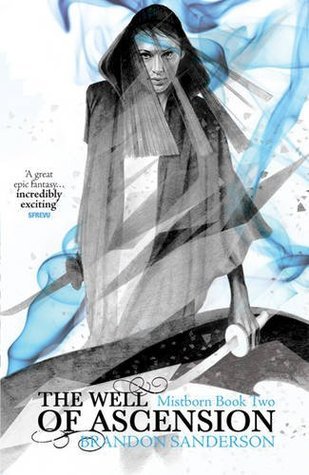 The Well of Ascension, by Brandon Sanderson
This is the second installment in the Mistborn series, and March's pick for the #YearOfCosmere readalong.  I don't want to say much about this since it's the second in a series, but I did a full non-spoiler review of the first book here, if you're interested. I. CAN'T. EVEN. WAIT.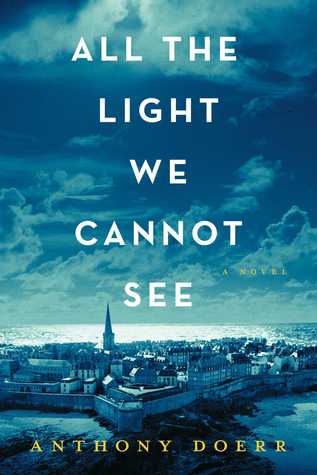 All the Light We Cannot See, by Anthony Doerr
I'm about half way through this right now, and for the most part am enjoying it. It's about a blind French girl and a young Nazi youth during WWII. I mean, you'd have to live in a hole to have never heard of this book, so I'm glad to finally be reading it.
   The Paying Guests, by Sarah Waters
I've heard amazing things about Sarah Waters in general, but haven't read anything by her yet. The story's setting is London in the 1920s, and involves a widow and her unmarried daughter (the horror!) who, in desperation, are forced to take in lodgers to make ends meet.
  A Brave Man Seven Storeys Tall, by Will Chancellor
I didn't get to this one last month, so we'll try again. This is a debut novel, about a college athlete who sustains a terrible injury, altering his life trajectory, and then mysteriously disappears.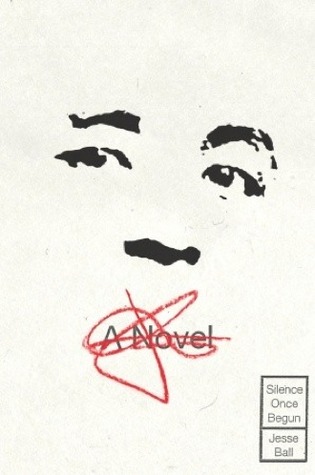 Silence Once Begun, by Jesse Ball
I've been sitting at #1 on the library's OverDrive holds list for what feels like FOREVER, so really starting to wonder when it'll be my turn… If it doesn't come in time to read before the ToB discussion date, I'll probably forgo this one for awhile. Anyhoo, this is a crime story about a convicted prisoner who refuses to speak despite his approaching execution.
I am also an avid listener of audiobooks, and always just check out whatever's available on OverDrive via the library.
What are you hoping to read this month?