Time for a tag post! I wasn't specifically tagged by anyone, but ya know… It sounded like fun, and why not? Based on my research, this tag was created by Rachel from A Perfection Called Books and Dana from Dana Square.
Just as a point of clarity, I'm defining TBR as my personal TBR consisting of books I own that are unread to date. Let's do this thing….
1. How do you keep track of your TBR pile?
On Goodreads I have a shelf, intelligently labeled "TBR", in which I have all the books I currently own, both physical and e-book,  I haven't read yet. I have two places in my bedroom where I keep all of my unread physical books (see photos above), and after they are read, they get to "graduate" to the downstairs built-in bookshelves in the living room to be displayed in all their glory.
2. Is your TBR mostly print or e-book?
Both, but more in physical book. I usually don't buy books ahead of time in e-book format because I can just buy it at a moment's notice whenever I want and when I'm ready to read it. The exception is if there's a cheap deal on a book I know I want to read soon-ish, I will likely take advantage.
3. How do you determine which book from your TBR to read next?
I generally read whatever I feel like. I always have a group of books I want to get to in the coming month, and just go from there… and sometimes just forgo my previous plans, and read spontaneously.
4. A book that's been on your TBR list the longest?
Hmmm… probably War Brides, by Helen Bryan on my Kindle. I believe I got this for free, and just haven't been compelled to read it. Although my friend just finished it, and said it was good… so it'll happen one of these days.
5. A book you recently added to your TBR?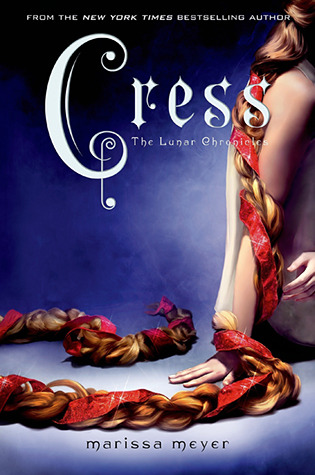 I accidentally found myself wandering around a bookstore (this happens to you too, right? ….right?), and ended up purchasing a few books – oops.  I went there specifically to pick up Cress, by Marissa Meyer, which somewhat recently came out in paperback.
6. A book on your TBR strictly because of it's beautiful cover?
I would never purchase a book STRICTLY for a beautiful cover, BUT I will hunt around and purchase a specific edition of a book I already want because it's prettier than the others.  Most recently for me, it was the Penguin Clothbound Classics edition of Little Women, by Louisa May Alcott, which was a Christmas gift from my sister.
7. A book on your TBR that you never plan on reading?
Um… none. That's silly.
8. An unpublished book on your TBR that you're excited for?
(See beautiful covers question above). I'm dying to read this book for some reason. A sentence from the Goodreads synopsis just hooks me: "Anna was a good wife, mostly." I'm down, and I want it. It comes out March 17th, and I'm going to be ALL.OVER. IT.
9. A book on your TBR that basically everyone has read but you?
Anything by Margaret Atwood or Haruki Murakami. Oh, the shame! I will be fixing that on both fronts this year.
10. A book on your TBR that everyone recommends to you?
The Magicians trilogy, by Lev Grossman. People liken this to a darker, twisty Harry Potter for adults… so yeah, gimme!
11. A book on your TBR that you're dying to read?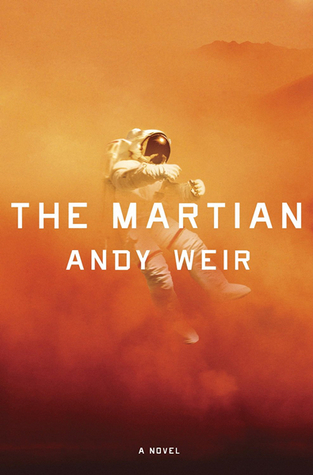 The Martian, by Andy Weir. I have heard so much amazing-ness about this book, and it is right up my alley.  This needs to happen SOON. Not soon-ish, but SOON.
12. How many books are on your Goodreads TBR shelf?
So if this question is referencing my personal TBR comprised of the unread books I currently own, then the answer is 73.  If this question is asking how many books I have on my list of books I want to read in general, then the answer is a dauntingly-impossible-and-ever-growing 640.
Let me know some of your answers, or link to your tag post in the comments!