Some books have been read this month already, so I thought I'd check in mid-month in order to avoid ridiculously long posts! (Ahem, see last month's wrap up here). So far this month I've read 2 books and listened to 3 audiobooks. This actually isn't a lot of reading for me, but I worked some long stretches early in the month, and The Bone Clocks was a chunker, and took me quite awhile to get through. Let's get into this…
BOOKS: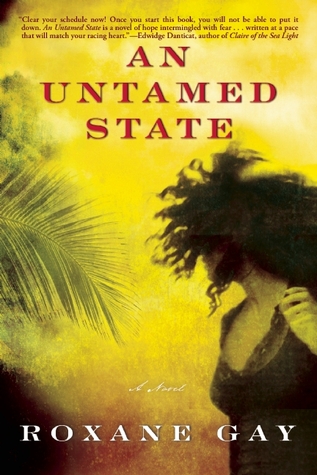 An Untamed State, by Roxane Gay (2014)
This is a survival story about a woman who has returned to her home country, Haiti, to visit her parents, and gets kidnapped and held for ransom for 13 days. This book…. whoa, so many emotional and physical reactions while reading, and has REALLY stayed with me days and days later. Someone (I wish I could remember who) said in a review, that the most interesting character in this book was the country Haiti, and I tend to agree. #ReadSoulLit. [4/5 stars]
   The Bone Clocks, by David Mitchell (2014)
This is a highly complex and intricate book of master storytelling.  Told in long chapters of various view points, all of which orbit our main character, named Holly.  The story starts with Holly as a fifteen year old, and ends up in a dystopian-like near future, with Holly in her 70s. This is a mix between magical realism, fantasy, science-fiction, dystopian, and probably some other sub-genres I can't think of right now. I have to say, I've never read a book quite like this, and overall enjoyed David Mitchell's way of showing, rather than telling. This book took me kind of a long time (for me) to read, and I liked the slow unravel that happened here. Some excellent prose and quotable quotes, if you care to check them out on my Tumblr, where I keep track of any notables I come across when reading. [4.5/5 stars]
Experimentally, silently, I mouth I love you to Holly, who breathes like the sea. This time I whisper it, at about the violin's volume; I love you. No one hears, no one sees, but the tree falls in the forest just the same.
AUDIOBOOKS: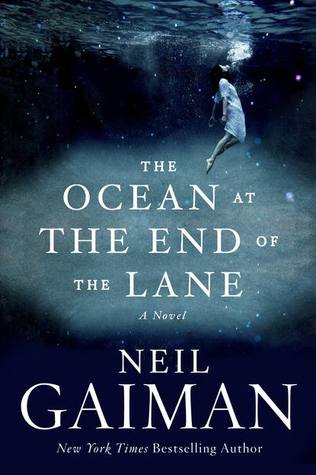 The Ocean at the End of the Lane, by Neil Gaiman (2013)
Mr. Gaiman has such a way with words – both written, and spoken, and he writes the best fairy tales for adults. His voice is just so perfect, and really brings his characters and plot to life. This book examines the links between childhood and adulthood, and I really enjoyed it. [3/5 stars]
   Brown Girl Dreaming, by Jacqueline Woodson (2014)
Ended up reading a second book for #ReadSoulLit and Black History Month. As winner of the 2014 National Book Award, and given high praise across the board, I had fairly high expectations going into this.  And overall, it did not disappoint.  It is written in verse – I don't think I've ever read a book in that format before, and is also narrated by the author, which I think works great in a memoir style book.  I definitely think audio is the PERFECT way to read this book, because I feel like I got to experience this the exact way it is meant to be experienced.  Amazing – just go listen to it… right now, go… do it. [4/5 stars]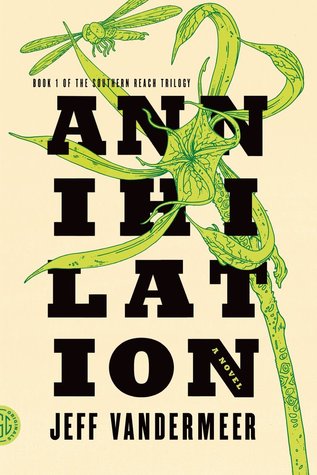 Annihilation, by Jeff VanderMeer (2014)
This was not for me, and I definitely just don't get it.  I literally did not care at all about any of the characters, the plot, anything…. It's a story about a group of females who give up their names, and are known only by their profession (i.e. The Biologist, The Psychologist, etc), who travel on an expedition to an isolated and mysterious territory, called Area X. Several previous expeditions have gone before theirs, and none have ended well. The one redeeming factor in this book, is the group of characters are all female, which I appreciated in order to avoid the man-saves-woman-from-scary-thing over and over. This is a trilogy, and I'll be calling it quits after this first installment, unless someone gives me a truly compelling reason not to. [2/5 stars]
Next up for me, is – you guessed it – more Tournament of Books reading… What is the best book you've read this month so far?