I read several YA contemporary books throughout last year – some I really enjoyed, and some not so much.  I thought I'd do several mini reviews of what I've read – broken up into two parts.  If you missed it, see Part 1 here.  Coincidentally, I actually listened to almost all of these on audiobook.
  Please Ignore Vera Dietz, by A. S. King (2010)
This is a story about a girl named Vera, and the mysterious death of her best friend/crush, Charlie.  The format of the this book – short chapters, several points-of-view, back and forth between past and present – worked really well in the audiobook format, especially with alternating narrators.  There is also the added feature at the beginning of several of the chapters, where Vera reveals a vocabulary word from her English class, and uses it in a sentence that relates to her current life/mood, which I found very creative.  It also made me nostalgic for vocabulary tests from back in the day… All in all, a fine read/listen. [3.5/5 stars]
  Reality Boy, by A. S. King (2013)
This is a story about a teenager named Gerald, who had the unfortunate experience of being on a reality TV show when he was a child – which no one has forgotten. This was just okay for me – not terrible, but I probably wouldn't recommend it any time soon. [2.5/5 stars]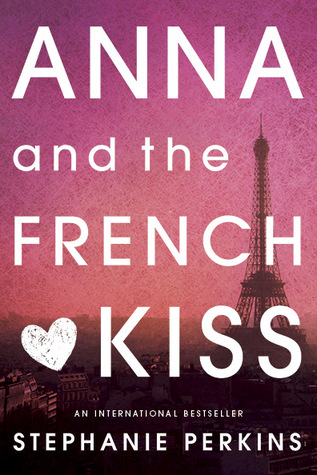 Anna and the French Kiss, by Stephanie Perkins (2010)
Anna is being sent to a boarding school in Paris for her senior year, and isn't too happy about it… until she meets Etienne St. Clair, a handsome fellow classmate. I read this while on vacation last summer, and it was the perfect read for that setting. I definitely had some problems with this book (i.e. infidelity, lying, etc), but was able to get over it and ultimately enjoyed the story and characters. I will definitely be continuing on with the companion sequels, most likely this coming summer. [4/5 stars]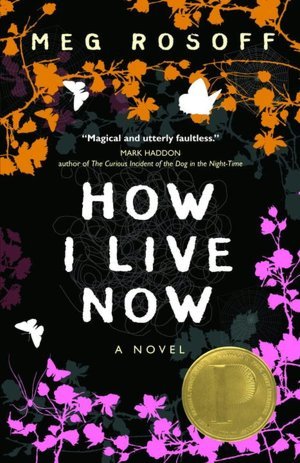 How I Live Now, by Meg Rosoff (2004)
The story begins, with 15-year-old Daisy, who is visiting her extended family in England.  One day, her aunt goes out of town, leaving Daisy and her cousins alone.  Shortly thereafter, bombs explode, and London is under threat by an enemy, which the author leaves unidentified.  This is a story of survival, and the lengths a family will go to, to stay together.
What is interesting about this book, is the print version has no quotation marks, resulting in a stream-of-consciousness feeling.  I listened to this as an audiobook, and found the way the narrator read the book still alluded to this tangential style.  This technique worked well in this book, and made you feel as if you were inside Daisy's head.  There was a romantic relationship, that I frankly could have done without, as I feel it detracts from the true purpose of this book.  Worth a listen and a read, I think, but nothing over the top amazing. [3/5 stars]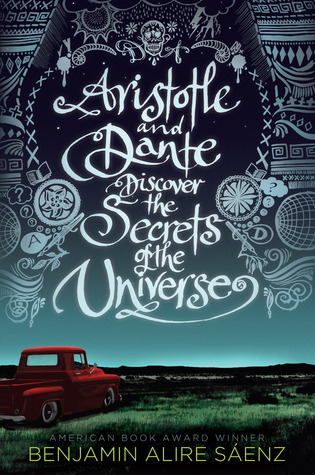 Aristotle and Dante Discover the Secrets of the Universe,            by Benjamin Alire Saenz (2012)
I know everyone loves this book, but it just didn't really work for me.  There were themes I really enjoyed – such as the importance of being a good person, being true to yourself, family love – but, meh…  It's a story about the developing friendship between two teenaged boys, named Ari and Dante.  My heart felt warmed by the end of this, but I don't think it's the end-all-be-all. I would still recommend it, because maybe it's just me… [2.5/5 stars]
What are some of your favorite YA contemporary reads?