I'm out of town this weekend, and will be helping my mom with painting, and other home improvement activities, so won't be able to read as much as I'd like to, sadly. Still focusing my reading attention on the Tournament of Books line up.
Currently reading…
   The Bone Clocks, by David Mitchell
I'm around 200 pages into this, and feel like it was slow going at first… but has really started to pick up now. I think it just felt slow to me, because I was only reading in 15 minute snippets of time here and there this week (since work was kicking my booty), and now that I've had a chance to devote a chunk of time… yes, it's all good, and I'm intrigued.
   Adam, by Ariel Schrag
Meh.This isn't good, but I still want to finish it. I'm just reading it on my phone when I'm waiting in line, or just have a few spare moments, so it very well could take me all month.
Currently listening…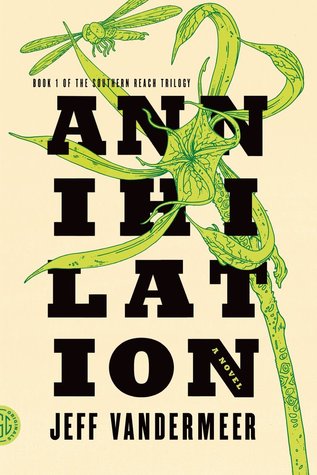 Annihilation, by Jeff VanderMeer
Haven't started this one yet… but it has decent ratings on Goodreads, and it's pretty short, so hopefully I can bust it out this weekend.
Comment below, and tell me what you're reading this weekend?