Each month I will do mini-reviews of all the books I've read.  I had a crazy great reading month to kick off the year, and ended up reading a total of 8 books, 1 graphic novel, and listened to 3 audiobooks.  If my reading months continue to be this voluminous, I think I'll break it up into mid-month AND end-of-month wrap ups to avoid looooooong posts – oops.
BOOKS:
  Shadow Kiss & Blood Promise, by Richelle Mead 
The 3rd and 4th books in the Vampire Academy series. In case you don't know, this series is about vampires (called Moroi), and their guardians (called Dhampirs).  It centers around Rose, a guardian, and her best friend Lissa, a Moroi finishing up their last year at boarding school. The 3rd book was a solid progression of the plot, and I like where things are going.  [3.5/5 stars]
The 4th installment I didn't like nearly as much – or really at all.  I don't want to give anything away, so I will just say that the arc of one of the characters went in a bad way in this book, and it's just such a shame. Will see how the rest of the series shapes up. [2/5 stars]
   We Are All Completely Beside Ourselves, by Karen Joy Fowler
This was my in real life book club pick this month, and is best read knowing very little. That being said, I did a full review on this book here. [4/5 stars]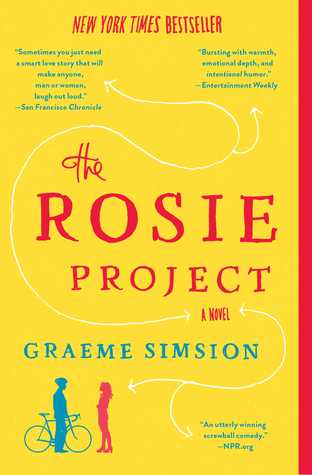 The Rosie Project, by Graeme Simsion 
I really loved this book.  It's a story about a Sheldon-esque character named Don Tillman, who is in his 40s and decides he wants a wife.  He has very specific qualifications, and develops a questionnaire to find his perfect mate. I found Don Tillman to be a highly likable and entertaining character, and loved experiencing the story from his point of view. The sequel The Rosie Effect, just recently came out, and I will be checking that out at some point.  [5/5 stars]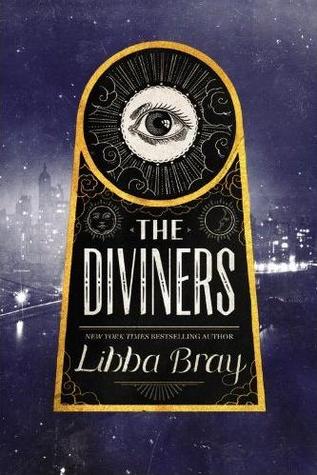 The Diviners, by Libba Bray 
This is a story that takes place in the 1920s, involving 17-year-old Evie who gets shipped off for bad behavior to live with her uncle in New York – what a punishment, right?  Little does Evie know, she will become a key player in attempting to solve a string of mysterious murders. This just didn't really do it for me, and was WAY too long. The concept was decent enough, but just had too many different ideas (i.e. 1920s, occult, murder mystery, ghosts, etc) coming together unsuccessfully. There were some exciting parts, and a few likable characters, but in the end I won't be picking up the completion of this duology, which comes out later this year.  [2.5/5 stars]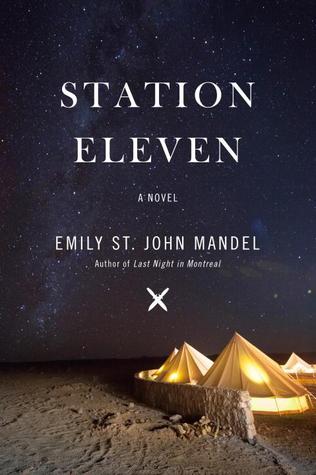 Station Eleven, by Emily St. John Mandel
Got a little jump start on my Tournament of Books reading plans (see my recent ToB post here). This book is a unique take on a post-apocalypse story. Just read it – it's excellent.  I plan to do a full review of this book soon, so stay tuned!  [4/5 stars]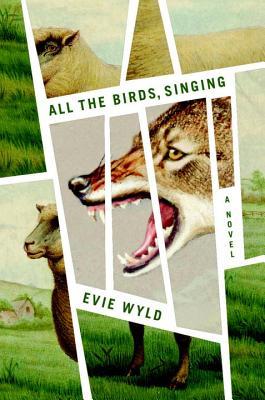 All the Birds, Singing, by Evie Wyld
More ToB reading.  This is a story about an isolated female sheep farmer, named Jake, with a haunting past, who finds her animal companions mysteriously disappearing one by one.  This book made me white-knuckled, caused me to hold my breath, and significantly increased my heart rate in various sections… talk about disturbingly descriptive imagery. Downgraded at least a half of a star rating for the ending alone. See my Goodreads review here, where one can selectively hide spoilers, for insight into my dislike of the ending, if you care. [3.5/5 stars]
  Dept. of Speculation, by Jenny Offill
Seeing a theme here? …more ToB reading.  This is an epistolary novel, written in the form of letters between husband and wife – kind of.  It's short and was a one-sitting type of read, but was also completely and utterly forgettable. It wasn't poorly written or anything, I just don't see the point.  Read it if you want, but I wouldn't break the bank over it. [2.5/5 stars]
GRAPHIC NOVEL: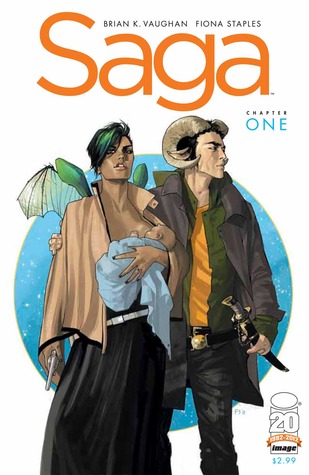 Saga: volume 1, by Brian K. Vaughn & Fiona Staples
I've been hearing SO MUCH about this graphic novel series, and finally had to break down and check it out.  I've never read any graphic novels or comics before, so this was a new experience for me.  I have to say, I really enjoyed it and will be checking out the subsequent three volumes currently available in the coming weeks/months. Just a note, it is quite graphic, and for a more mature audience only. [4/5 stars]
AUDIOBOOKS: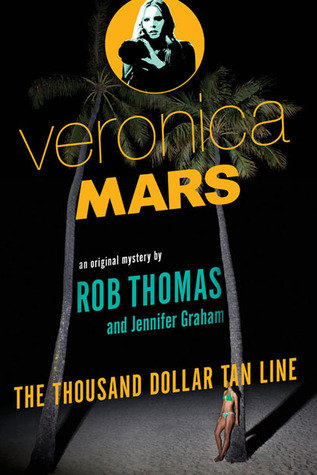 The Thousand-Dollar Tan Line, by Rob Thomas.
The 1st book in the Veronica Mars series.  I am a somewhat recent Veronica Mars convert, and binge-watched the entire TV series, as well as saw the movie in the theater. Um, love it!  The audiobook is narrated by Kristen Bell, which really pulled the whole experience together nicely.  She is a great narrator, and can successfully do voices – which if you are a listener of audiobooks as well, you know this is a big deal.  She also was able to adopt the cadences of the different characters pretty flawlessly.
This is a mystery book, but wasn't formulaic – which I find many mystery books are.  There were enough suspicious characters about to muddy the predictability waters a bit, which I appreciated.  The ending wrapped up the mystery nicely, but left enough holes open for more.  The 2nd installment just recently came out, and I will absolutely be checking it out.
My one complaint, is not nearly enough Logan and Weevil! [4.5/5 stars]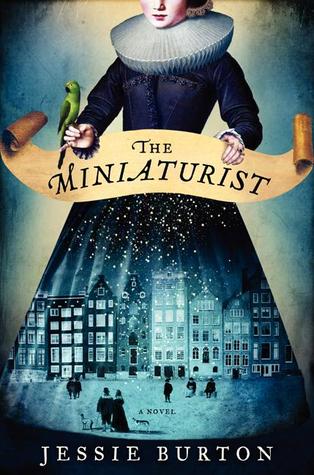 The Miniaturist, by Jessie Burton 
I started this in December, and finished it off this month.  I feel like I don't really have that much to say about this, or even really where to begin to tell you what this was about. A woman marries a guy, and for her wedding gift he buys her a miniature version of their house, and it's up to her to fill it up… and strange things ensue. First off, the narrator of the audiobook was perfection. The story itself, started out strong, then I just got a little bored and felt like nothing was really happening for a long while in the middle there. The ending was unsatisfactory, and I was left with so many under-developed plot lines and unanswered questions. Definitely a unique concept, and decent enough book, but nothing too spectacular. [3/5 stars]
  The Silver Linings Playbook, by Matthew Quick
I remember watching this movie several years ago, and liking it, and had heard great things about the audiobook, so I thought I'd give it a shot… and it was GREAT.  I didn't remember too much from the movie, and will definitely be watching it again on the sooner side of life.  This is a book about a guy named Pat, who we meet on his first day after having been liberated from a psychiatric hospital.  We experience this story through Pat's point of view, and learn things over time as he does. This was excellent, and really thought-provoking, yet humorous as well. [4/5 stars]
What was the best book you read this month?