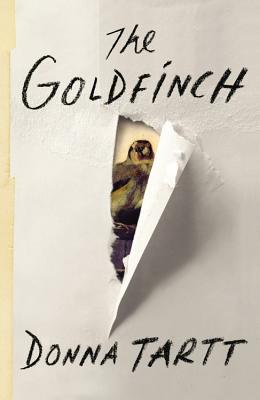 The Goldfinch, by Donna Tartt
The Facts:
First published in 2013
Won the Pulitzer Prize for Fiction in 2014
Donna Tartt has written two other books, with 10 years time between each of her published works
Synopsis:
The Goldfinch starts with a young boy, named Theo, who loses his mother in a tragic act of violence and finds himself in possession of a famous painting.  The story continues as he grows up through his teen years and into early adulthood, and the ways in which a single moment can alter the trajectory of one's life.
Non-Spoiler Thoughts:
I'm going to start by saying something, that I hope won't make you click away from my blog and never return… I hated this book – like, hated it a lot.  BUT, I can see why so many people like it, as well.  I don't remember such a famous book having a more polarized span of opinions, and it seems to be a book that you either love or hate, with very little in between.
I have never before read anything by, or had heard of Donna Tartt, until The Goldfinch, kept popping up in blogs and podcasts I frequent.  Finally it being awarded the Pulitzer, confirmed to me I had to pick it up – despite its beastly size.  I read the first half of it over 1-2 weeks, and then had to take a three month break, before I could force myself to finish it off. It truly became a personal challenge, and a test of endurance. It was just WAY. TOO. LONG.
I found Theo to be one of the most despicable characters I've ever encountered.  I actually thoroughly enjoy an unlikable character, but Theo took it to another level.  I also found him to be incredibly stupid, which didn't help matters.  Essentially, I just really didn't care what happened to him, and actually found myself wanting him to get busted in any and all of his illegal activities.
This book was just not for me, and I feel okay about that.  I gave it [2/5 stars] on Goodreads.
| The Goldfinch | Little Brown and Company | 2013 | Kindle book | purchased |