I had the best reading year of my life, in terms of volume, at 91 books – of which I isolated 9 books (well really 10, but 2 are by the same author) as my favorite reads of the year.  Of note, these are books I read in 2014, not necessarily published in 2014, and are not really in any order, because that's just too dang hard, ok?
1. Rainbow Rowell
I know she's an author, not a book, but I discovered her body of work this last year and binge read everything immediately.  She has a way of writing that just hits close to home, and gives me all the feels.  My two favorites, and I really can't pick between them because I love them so much and in different ways, are Fangirl and Eleanor & Park.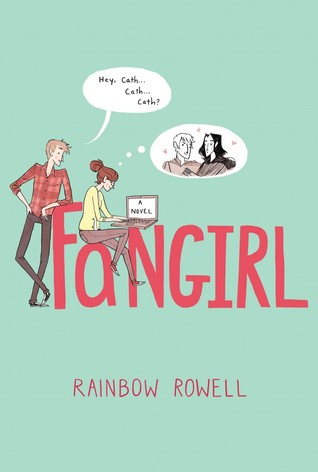 Fangirl (2013) is a story about a twin sister named Cath who feels awkward and anti-social most of the time, and is leaving home for her first year of college.  Oh, and she writes "Simon Snow" (a.k.a. Harry Potter-esque) fan fiction, which we get to read snippets of throughout the story.  And a little something to look forward to for us Simon Snow fans.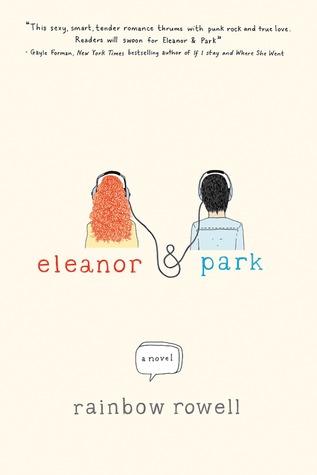 Eleanor & Park (2012) is a story about two "misfits" who end up sitting next to each other on a school bus, and things are never the same.  This book was absolutely amazing, and the way she can evoke such emotions is pretty spectacular. And oh! – the ending! – I just can't even.
2. 
   The Color Purple, by Alice Walker (1982)
This was actually a re-read for me, but since I literally remembered nothing from when I read it in high school, I feel like I can count it here.  This book takes place over 20 years of Celie's life, in the early 1900s in rural Georgia.  It is written in an epistolary style, and consists of letters between Celie and her younger sister, Nettie.  I plan to do a full review on this book later this week, so stay tuned.
3.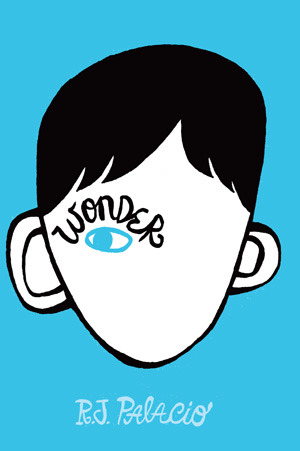 Wonder, by R. J. Palacio (2012)
I don't even know where to begin with this book.  It's a story about a boy, named Auggie, who was born with a facial deformity requiring numerous surgeries at a young age, necessitating him to be home schooled.  The story starts as he is about to go to a mainstream school for the first time.
This book touched me in so many ways, and on so many different levels.  It was absolutely wonderful, and I know I will be re-reading this one, especially someday in the future to my child(ren). This is a book everyone should read.
I've leave you with a quote from the book: "It's like people you see sometimes, and you can't imagine what it would be like to be that person, whether it's somebody in a wheelchair or somebody who can't talk. Only, I know that I'm that person to other people, maybe to every single person in that whole auditorium. To me, though, I'm just me. An ordinary kid."
4.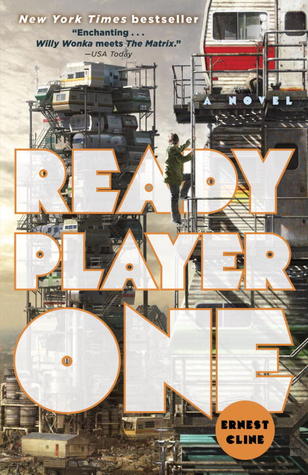 Ready Player One, by Ernest Cline (2011)
This book took me completely by surprise – both the story, as well as the fact that I liked it so much!  It's sold as a book for people who like video games and computers – which is a category I don't exactly fall into.  It's a story that takes place in the near future, the year 2044 – of which there is a real world that is a desolate and depressing place, and a virtual world, called the OASIS, you can escape into consisting of anything you can possibly imagine.  This book is full of 80s pop culture references – and as a child of of 80s, I loved it!  There was some computer/programming/tech lingo, but none of it bogged me down at all, and explained just enough to propel the story forward.  I plan to listen to the audiobook version of this sometime in the future, as it's narrated by Wil Wheaton, which I think would be GREAT.
5.
   Night Film, by Marisha Pessl (2013)
This book is pretty long at just over 600 pages, but I completely FLEW through it in like 2 days – so don't be scared off by the length.  It's a mystery/horror novel, and also just … odd, but in a good way.  It scratched "The Girl with the Dragon Tattoo itch," if that tells you anything.  I pretty much white knuckled this book all the way through.
6.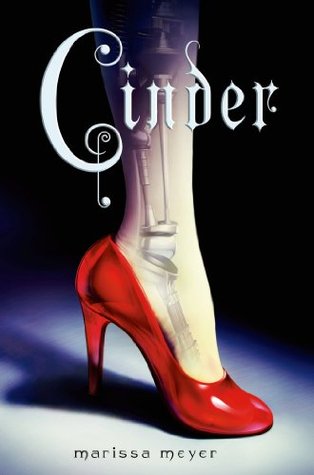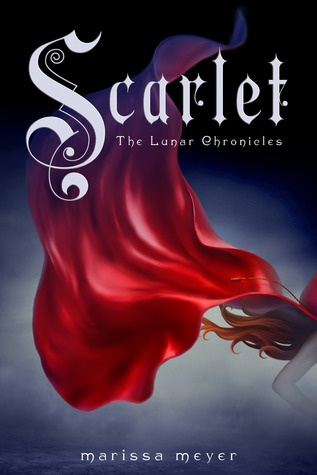 Cinder (2012) & Scarlet (2013), by Marissa Meyer  
These are the first two installments in the Lunar Chronicles series, which are unconventional fairy tale re-tellings. I kept hearing about the awesomeness of these books on Booktube, and was like… cyborgs…. really? but finally just checked them out.  And I will now be eating my words, thank you very much. Cinder was a great introduction to the world, and although it was quite predictable, still an enjoyable read.  Then along comes Scarlet, and I LOVED how the plot lines merged towards the end of the book.  It was less predictable overall with some twists and turns, and the male love interest – SWOON!  I will absolutely be continuing on with the series, and am (impatiently) waiting for Cress to be available in paperback.  The books on the shelf have to match, no?
7.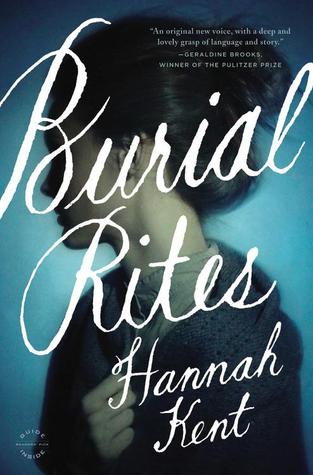 Burial Rites, by Hannah Kent (2013)
If you're a person who loves an atmospheric book, then I definitely recommend picking this one up.  And even if you aren't, I definitely recommend picking this one up. The scenes are so descriptive, that you almost feel like you can see and smell and hear what the characters are experiencing. The prose was absolutely beautiful, and I was captivated by the story captured on these pages. The book takes place in Iceland in the 1800s, and centers around a young woman, named Agnes, who has been sentenced to death. While she is awaiting her execution, she is sent to spend her final days with a family, who needless to say, isn't too excited about it.  This was one of my in real life book club reads, and a member brought this resource to the group, which I found a nice companion to the book.
8.
  Everything I Never Told You, by Celeste Ng (2014)
This book has one of the best first lines I've ever read – and I have a thing for first lines in books.  "Lydia is dead. But they don't know this yet."
This is a story about a family and the the mysterious death of a favorite child, named Lydia.  This book was written in a way that moved seamlessly between several different perspectives, as well as time before and after Lydia's death.  The story builds and builds, and slowly unravels from all perspectives and timelines in such a great way.
9.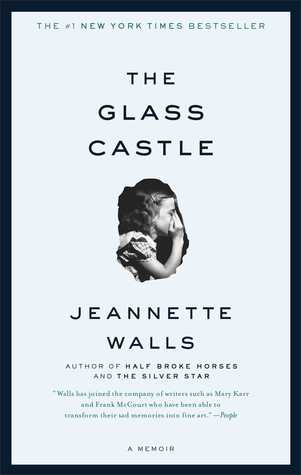 The Glass Castle, by Jeannette Walls (2005)
This is a memoir, which is a style I haven't read a ton of, but would like to get into more in the coming year(s).  It is a story that is both utterly unbelievable and completely believable at the same time.  It is a story of survival in an environment of dysfunction and instability.